Back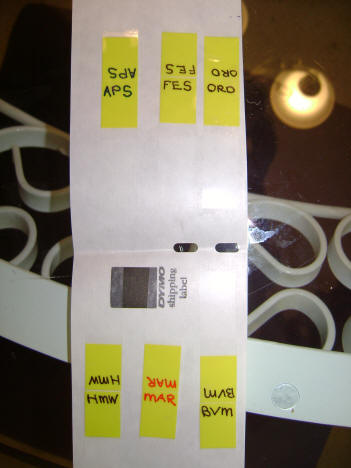 ** Click NEXT on the right side of the screen to view the next page.
I write on two Post-It Note plastic flags, then tape the two flags together on the yellow part with Scotch Transparent (cutting off the excess) then attach the flags as a two-sided tab right on a page of BDP. The Post-It Notes can be removed if needed without tearing the page, but I only remove them when they wear out.

The next picture shows these "permanent tabs" attached to BDP.