Page 1, First Oblate Book to Read
If you have not decided what you want to read first in your exploration of the oblate life and Benedictine spirituality, please consider reading:
"How to Be a Monastic and Not Leave Your Day Job:
An Invitation to Oblate Life," by Brother Benet Tvedten, Paraclete Press, 2006.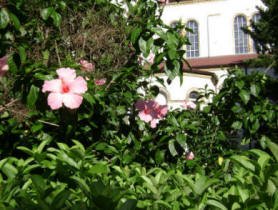 St. Benedict's Rule (his Rule for how monks should live together at a monastery under an Abbot) written about 530 AD is often praised for the balance it creates between prayer and work. Is that on your To Do List?
The harmony of a monastic life in the "real world" is also the reason I also strongly recommend another book,
"The Rule of Benedict for Beginners,"
by Wil Derkse, Liturgical Press, 2003, as your first book to read. Yes, you should read this book first too. How there can be two books you should read as your first book remains a deep puzzle to me!
Associated with Work and Prayer is an often overlooked component of Benedictine monasticism — and that is Reading. All three great characteristics of the Benedictine life: Prayer, Work, and Reading can be placed in the Benedictine balance as this quote describes:
"An essential step forward is the development of a fitting order of the day: a division of the day that gives a rhythm to the day, with a reasonably fixed pattern of exertion and relaxation, of spiritual breathing in and breathing out, of ordering one's environment and moments when one is in touch with something beautiful."
"The Rule of Benedict for Beginners,"
by Wil Derkse, Liturgical Press, 2003, page 72.
On your path there may be

a gate and a door
Go to Page 2 , What's an oblate?
---